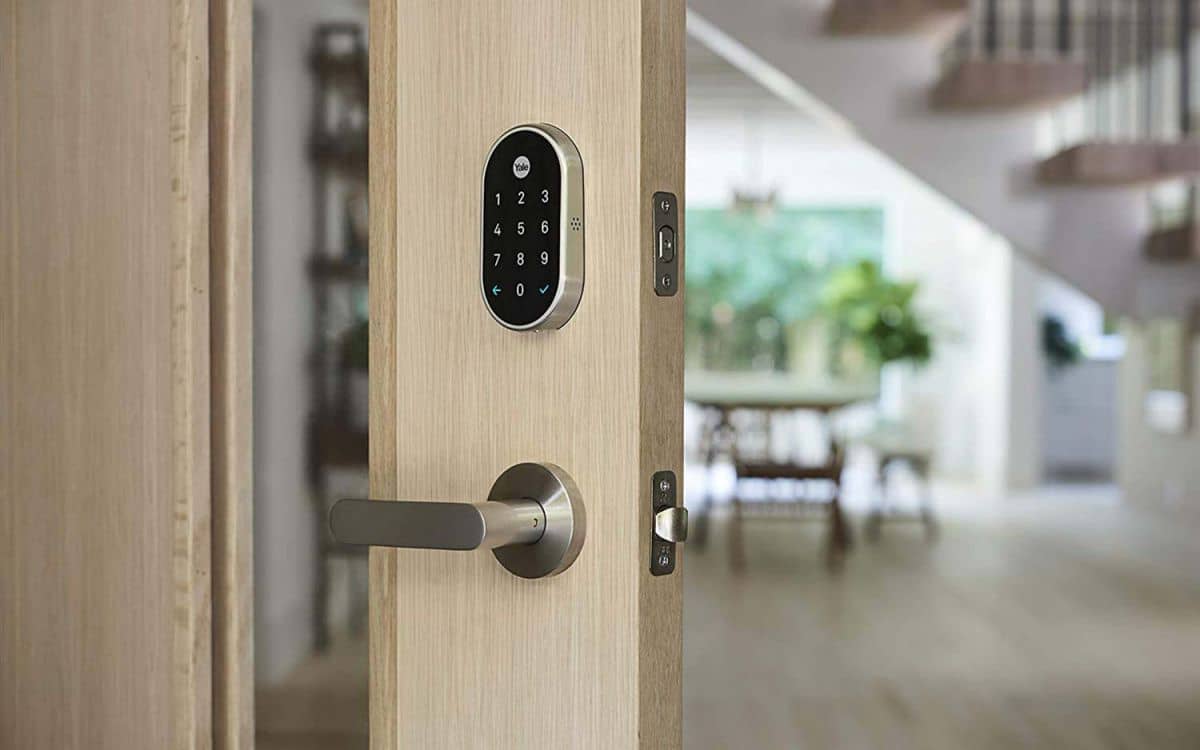 Nest X Yale Lock
The Nest X Yale lock is an impressive-looking device, with a small front panel with a light-up keypad and a large back part that fits onto the back of the door. It's available in black, satin nickel and oil-rubbed bronze finishes, all of which have the same smooth, almost organic feel that works well with a clean, sparse outdoor design. We do wish that the Yale logo wasn't printed in the front, though: it rather ruins the clean design. The illuminated logo look of the Yale Obsidian would work better here.
Setup & Installation Nest X Locks
We are expert locksmiths in Dubai and providing installation services for Nest X Yale Locks in Dubai, Sharjah, Ajman, Abu Dhabi, Al Ain, RAK & Fujairah (UAE). Simply call us on 0557689003 and get your door lock smart with Nest X Locks.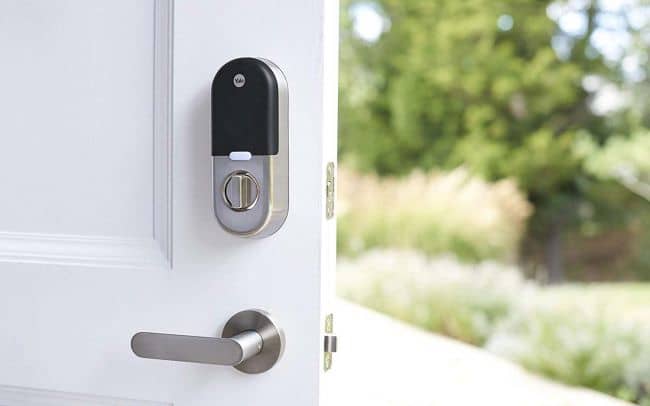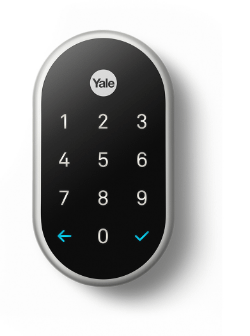 The lock is powered by four AA batteries, and beeps insistently when these run low. If you ignore the beeps until they run out, the lock can be temporarily powered by touching a 9-volt battery to the bottom of the front panel. So, as long as you have access to a battery, you shouldn't get locked out.
Alternatively, the Nest app (for iOS and Android) can control the lock, either triggering it remotely or setting up new keycodes and users who can control the lock. The process to set up a new user is easy: email them a link to the Nest app and an invite code and they can install and open the lock from there. Users are given different levels of access. They can be given the option to open the door only at certain times, on certain days or for one time only.
Smart Home Support
In addition to the Nest Secure alarm system and other Nest products, the Nest X Yale also integrates with Google Home smart speakers. There is, however, no support for Amazon Alexa or Apple HomeKit systems.
If you already have one or more Nest devices and use Google Assistant a lot, the Nest X Yale is a good choice for a smart lock. If you don't want to be locked into Nest, then the August Smart Lock Pro is a better all-around choice, as is the Yale Real Living Assure SL if you're looking for a keyless smart lock.
Compatibility
The Nest × Yale Lock can replace most common deadbolt locks. Your door can be any width or height. Only the thickness and backset matter.
Thickness
The Nest × Yale Lock will fit several standard door thicknesses:
1 3/8 in (35 mm) thick
1 3/4 in (44 mm) thick
Between 2 - 2 ¼ in (51 - 57 mm) thick
The Nest × Yale Lock can be used with doors made of the following materials: wood, metal, or fiberglass.
Backset
Backset refers to the distance between the edge of your door and the center of the hole for your deadbolt. If your deadbolt is more than 2-3/4 in (70mm) away from the edge of your door, it's not compatible. You can check the install guide for more information.
Not compatible
The Nest × Yale Lock is not designed to be used on glass or sliding doors. It was also not designed to work with Mortise locks or multi-point locks.